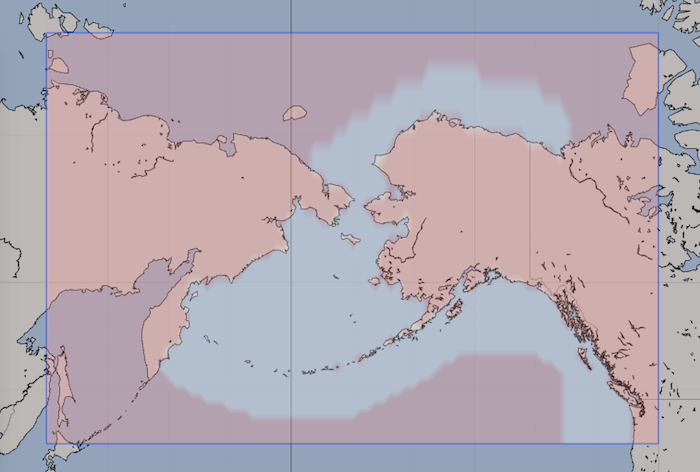 WW3 - Alaska. Ocean Waves
| | |
| --- | --- |
| Provider: | National Centers for Environmental Prediction, NOAA (USA) |
| Model scope: | North America |
| Update frequency: | every 6 hours |
| Resolution: | [0.25°, 15.0nm, 27.7km] x [0.17°, 10.2nm, 18.8km] |
| Model duration: | 32 forecasts starting at 0 hr, ending at 7 days 12 hrs |
| Parameters: | wind, wind wave, swell, swell/wave combined |
| GRIB model date: | Thu May 18 12:00:00 2017 UTC |
| Download date: | Thu May 18 16:31:15 2017 UTC |
| Download delay: | 4hr 31min |
Description
The Alaska WW3 wave model is a medium resolution model, generating wave information, including wind waves, primary wave and swell. The resolution of this model is an improvement over the global WW3 model.
For a little more information, see this link.
For a note on the wind level, see this link.