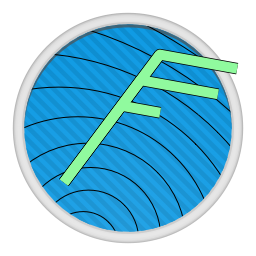 Purchase from the iOS / iPadOS App Store
Purchase from the MacOS App Store
Pay once, for what you need.
LuckGrib is available for purchase, not rent. When you purchase the LuckGrib app and either of the two available extensions, you pay the purchase price only once. This is not a subscription service.
You can download the app from the App Store for free. After downloading LuckGrib, on the Mac, iPad or iPhone, you will then be presented with an opportunity to start a 14 day free trial. This is done through a free in-app purchase.
There are currently three in-app purchase products available, each with an available 14 day free trial:
| | | |
| --- | --- | --- |
| LuckGrib Application | Offshore Data | Weather Routing |
| $29.99 USD | $59.99 USD | $59.99 USD |
To repeat myself: you pay the purchase price only once. This is not a subscription service!
Are you a meteorologist or weather enthuasist? You can purchase only the base app, which provides direct high-speed internet access to the weather data (the data is not provided via email, it is delivered directly and quickly to the app from the server cluster.)
Are you a sailor? Purchase all three components of the application for a complete, end to end solution for downloading and evaluating weather data, along with generating optimized weather routes, while at sea.
The three application components are:
LuckGrib Application. Purchasing this product gives you access to the app itself, and the ability to download and import weather data. LuckGrib provides access to many global and regional weather models, including: GFS, ECMWF, RTOFS (ocean currents), ensemble models (to study uncertainty), wave data models to study sea state, CFS (when doing pre-pre-planning for a long ocean passage.) In addition, there are many higher resolution regional models, including: HRRR, NAM, NBM Oceanic, NBM Conus, regional current models (such as OFS San-Fran or NCOM East Coast.) Some of the regional European models are: Icon Europe, Arome, NW Europe Currents, among others.

Offshore Data gives you access to weather data while offshore, via the Iridium GO! or RedPort Optimizer. Before you purchase this product you must have already purchased the LuckGrib Application. The Offshore Data system provides industry leading compression along with ease of use for your remote satellite downloads. If you have a limited amount of satellite data you can download, having the best compression available can save you $$$.

Weather Routing gives you access to the advanced, optimized weather routing system. Before you purchase this product you must have already purchased the LuckGrib Application. Note that this optimized weather routing system is solved on your device, which allows you to easily and quickly tweak all of the parameters used in the generation of the routes, as well as providing rich opportunities to evaluate the routes and the weather systems they are passing through.
The pricing for the in-app purchases is set in $USD. When you purchase the app from your Apple App Store, the price of the products will be shown in your local currency. The conversion from $USD to your local currency is done by Apple and is adjusted from time to time.
Give it a try, risk free.
The Apple App store guarantees that you remain anonymous. Apple does not provide me with a list of customer names or email addresses. I have no way to contact you after your purchase of LuckGrib. If you should choose to email me with a question, I will respect your privacy. (For example, you will not be place on an email list and your email address will not be shared with anyone else.)
Before making an application available, Apple performs a thorough review of the application, ensuring that you, the customer, not be fooled into paying for services you have not agreed to and that the application respects your privacy.
14 day free trials.
LuckGrib is not a subscription based app.
Some subscription based applications offer a free trial, and upon the completion of the trial you are automatically promoted into their paid service tier. If you are not careful, you will start to be charged for the paid service while you thought you were still on the free trial. This is not the way it works in LuckGrib.
The LuckGrib 14 day free trial is a free in-app purchase. Once you start one of the free trials, you have 14 days to perform your evaluation. At the completion of the free trial, the functionality that was unlocked during the trial will go back to no longer being available.
You will not be charged any fees after the free trial is finished.
There is one free trial available for each of the three products, per customer and per platform (Mac and iOS.)
Mac and iOS are separate purchases.
Note, that there are two LuckGrib apps, one on iOS and one on macOS. Purchase one, or both of the applications through the appropriate App store, linked below. LuckGrib on macOS and iOS are separate purchases.
AppleID.
Your purchase of LuckGrib is tied to your AppleID. Once you have purchased any of the LuckGrib products, that purchase can be shared, on the same platform with your other devices. For example, if you have an iPad and an iPhone, those can share the same purchase.
Sailors should buy!
I really dislike products that are sold based on fear. People are able to safely sail the oceans without any access remote weather data. Humans have been doing this for centuries.
However, now that sailors have access to such excellent forecast data and the tools to take advantage of those forecasts to help with their navigation decisions, it seems prudent to use the tools at least as a way to improve your understanding of what can be complex weather systems.
Sailors from centuries ago may have sailed through storms and waited through duldrums, but if you can easily avoid those circumstances, and sail an optimized route between two points, inexpensively and easily, then that seems pretty attractive.
(For a more detailed write up of my belief that the systems should help inform sailors to aid in their decision making, rather tell them what to do, please see the introduction to weather routing, here.)
Long distance sailors often plan for backups for critical systems. If some critical piece of equipment breaks, what would the backup plan be?
Perhaps you should think of the weather service you use to obtain and analyze weather data as another system that should be backed up.
The LuckGrib weather service is being run in a cluster of symmetric, independent servers, with automatic fail-over if one of the nodes in the cluster should fail. The uptime for the LuckGrib service has been excellent. This is one form of backup.
Another form of backup would be to download the app to more than one device you have onboard. If you have an iPad and an iPhone, download the app to both. If you have a Mac and an iPhone, I would encourage you to purchase both apps as you would be ensuring you have an inexpensive backup as well as supporting my efforts to make this service available.
If you currently subscribe to a competing weather service, you can often purchase the entire LuckGrib suite of products for less than what a yearly subscription would be with the other system. (Although I prefer that you purchase LuckGrib due to it being superior rather than less expensive.)
I don't like to mention competing weather services by name, but you all know the big one I would be referring to. It is less expensive to purchase a new (basic) iPad along with the full LuckGrib suite of products to run on that iPad, than to subscribe to this competing weather service for a year. This is for offshore use, with access to ocean wave and current data.
Now try this price comparison over a two year period. Or three. Note that with LuckGrib, after the initial purchase, there is nothing more to buy.
One last sailor oriented way of putting the cost into context - if you are currently subscribing to an Iridium or Starlink data service, the entire LuckGrib suite of products is roughly the cost of one month of satellite data service.
But I don't own a Mac, iPad or iPhone…
Note that the app runs very well on the most basic iPad available. You do not need a high end device to run LuckGrib. Any iPad sold in the last few years will run the app very well.
Running the app on a device with a larger screen is certainly nice. But LuckGrib runs on the smallest iPhone, and if you have one, this would be a good backup to a larger device.
TL;DR
You should buy LuckGrib. Save some money while using a superior product. imho of course.