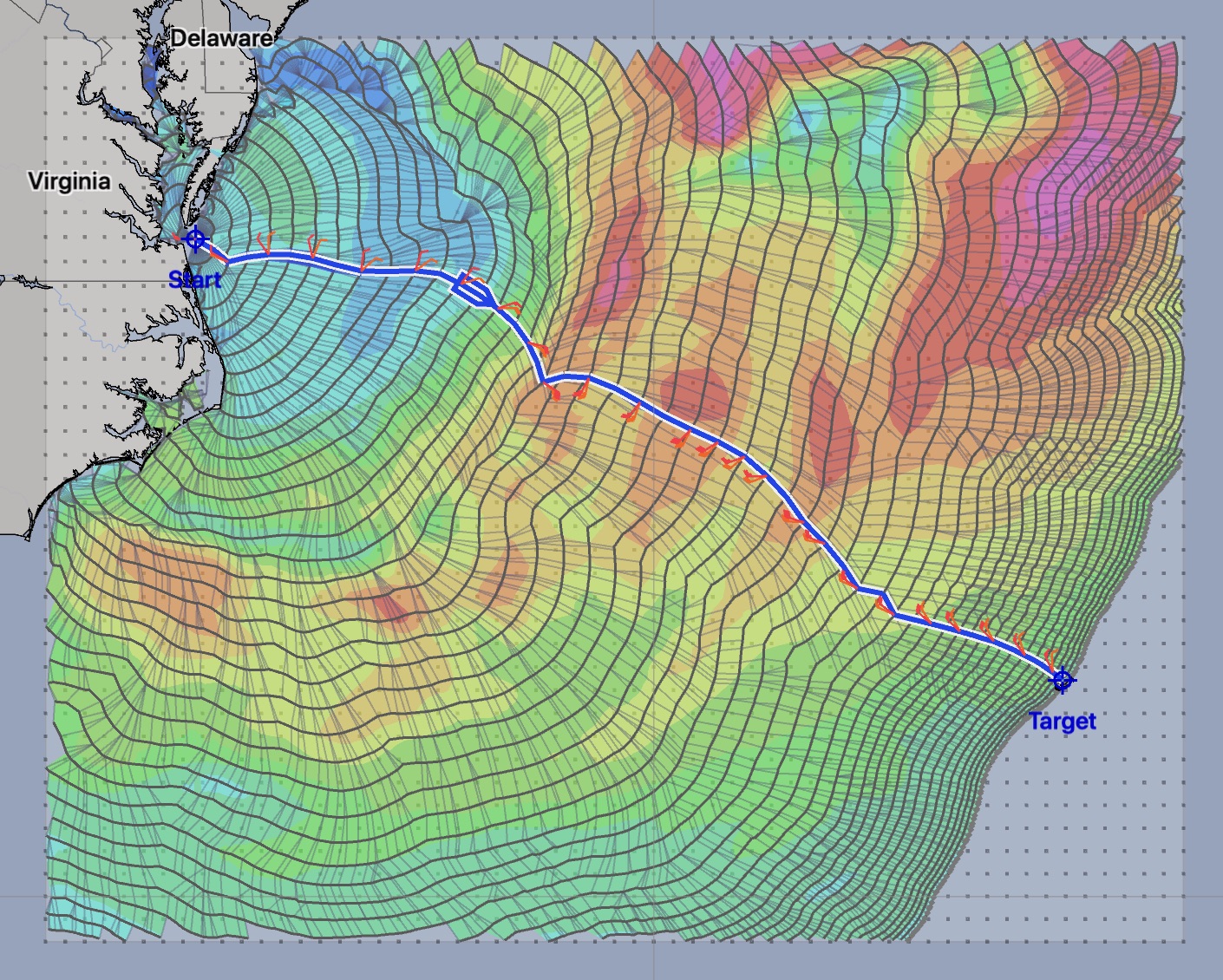 LuckGrib v4.1 on macOS and v2.0 on iPadOS / iOS is now available.
All of the weather routing functionality that was introduced in LuckGrib for the Mac is now available on iPad and iPhone. This is described in much more detail at the routing.luckgrib.com site.
The author started writing LuckGrib, from a blank screen, in December 2014. Over the last 5 1/2 years, the application has become more powerful with each release. This project was started with the intention of creating a tool that would be used by sailors to help sail safer and more comfortable passages. A tool to help sailors understand the weather in much more detail. There are many components of a system which are required in order to solve this puzzle, and with this latest release, all of the pieces are finally in place. This is the version of LuckGrib that was imagined back in 2014. Development took longer than was anticipated, but the results have been worth the wait.
LuckGrib offers:
best in class GRIB viewer, with many ways of viewing the weather data.

fast and smooth animation of weather files, helping you to understand weather transitions.

access to many weather models, both global and high resolution regional.

creation of, and access to the LuckGrib server cluster, providing fast GRIB downloads.

access to weather models that can represent the uncertainty in the forecasts. Understanding weather forecast certainty and uncertainty can lead to a greater understanding of what the forecast data represents.

access to weather data while far offshore, through the Offshore Data service. Direct downloads via the Iridium GO and RedPort Optimizer are fast and efficient. The compression offered in these files is best in class. Email service is also available (although not as nice as the recommended, direct downloads.)

high performance, optimized, isochronal weather routing. The goal of this system is to increase your understanding of complex weather systems, identifying optimized paths through them. The system is highly capable, and offers many tools to evaluate the resulting paths.

departure planning, identifying the best days or times to leave on a passage.
During the development of this app, care has always been taken to produce usable, intuitive, high performance, accurate, high quality components. Rather than rush through development to get to market quickly, with a mediocre product, time and effort was invested to produce as high a quality product as could be created.
For those of you who have been following along from the early days, thanks for your patience. For people new to the product, you have chosen an excellent time to get involved.
While LuckGrib is now considered to be feature complete, for sailors, there are many more planned enhancements.