Updated: Mar 8, 2020. | By: Craig McPheeters
This a short note to let everybody know about some of the recent improvements to the ocean current models available in LuckGrib.
Global RTOFS
The LuckGrib version of the RTOFS global ocean current model was recently improved to add more of the forecast data that was available. The LuckGrib model originally contained data every 24 hours for five days. After the recent update, the LuckGrib RTOFS now contains forecast data every six hours for four days and then every 12 hours for 8 days.
Regional NCOM high resolution models
NCOM is the Navy Coastal Ocean Model and provides a 2nm resolution with forecast data every three hours. These models are refeshed once a day.
There have been two regional high resolution current models available for some time, the NCOM models for US East and the Caribbean.
There are now three new NCOM models available, covering Hawaii, the area around Southern California and a larger area covering the NE pacific and into the Pacific North West.
Their domains are: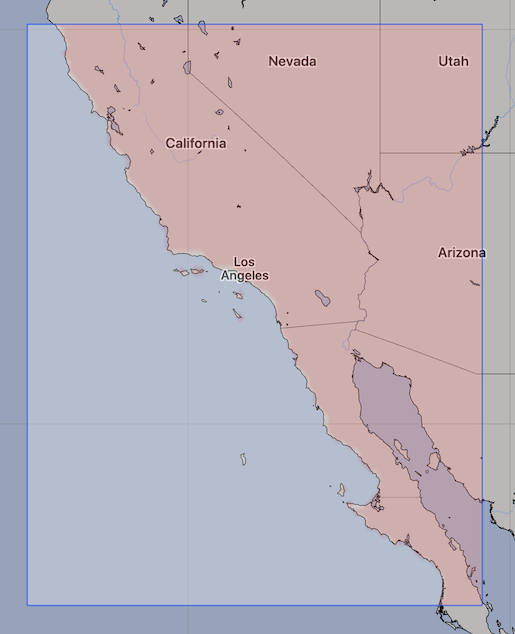 Regional > North America > Ocean > NCOM Southern California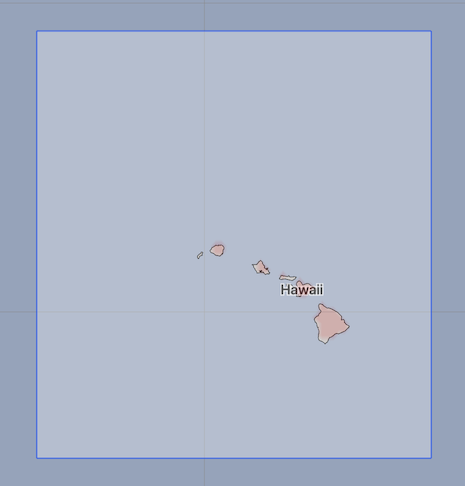 Regional > Pacific > NCOM Hawaii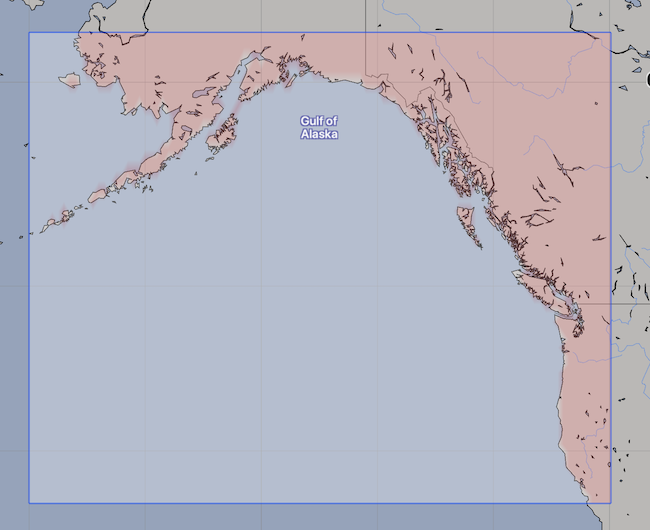 Regional > Pacific > NCOM NE Pacific
NCOM NE Pacific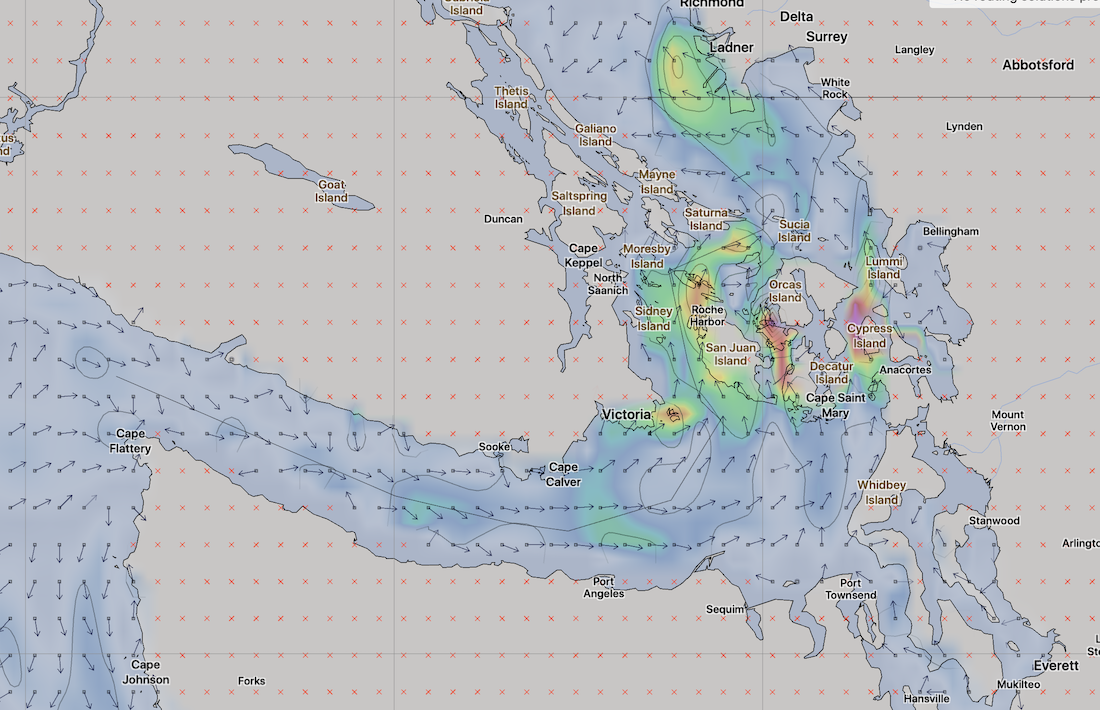 The NE Pacific current model is an interesting model. It covers a large portion of the NE Pacific including the route south for all Pacific Northwest sailors heading to warmer climates.
This model extends into the Pacific Northwest, which is unusual for these ocean current models. Initial indications are that this model is able to capture some of the tidal current streams. Note that the NCOM forecast data is available every three hours, and so it is likely to miss the timing of changes of direction and is unlikely to hit max/min current speeds. This model is not a replacement for careful examination of the official tide and current data.
However, this model may still be of interest to local sailors.
Thanks!
Thank you to the NCOM and NOAA teams for making this data available!
As always, feedback is welcome.