Jul 15, 2019. | By: Craig McPheeters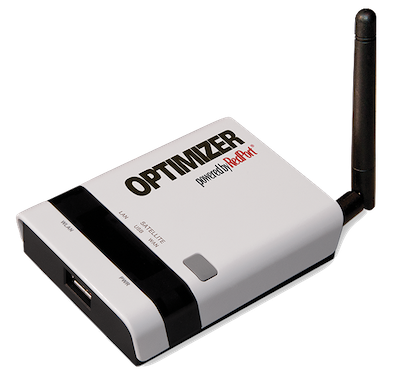 A new version of LuckGrib has just been released: macOS v3.4, iOS v1.5.
This is a big update to the Offshore Data in-app purchase product. There are few other changes to the app, as most of the focus has been on communications.
Some of the communications improvements included in this update are:
added support for the RedPort Optimizer. This is a device which allows a wide range of satellite phones to be connected to it, creating a WiFi hotspot. LuckGrib is able to open a connection through the Optimizer to the LuckGrib server cluster, downloading weather data across a satellite link. Using the Optimizer, you can now download weather data while you are out in the middle of nowhere!

added support for the Global Marine Networks XGate email system. This works with XGate on the local device as well as running on a remote Mac or Windows machine.

added support for the UUPlus email system. UUPlus does not run on iOS, so email requests and their return replies are read by creating a network connection to a computer running UUPlus (Mac or Windows.)

added support for the SailMail email system. SailMail only runs on Windows. With the support added to LuckGrib, email can be sent and retrieved from SailMail running on a Windows computer, or a Windows virtual machine running on a Mac.

improved the workflow for offshore sailors by making the adjustment of the coverage area for a GRIB request easier to access. Also made it easier to see which download mode you are in, and modify it easily.
The online documentation at offshore.luckgrib.com. has also been improved. Please see the new site for additional details.
I would like to thank Global Marine Networks for working with me on the Optimizer support and the XGate improvements, the folks at UUPlus for helping with the integration of their email service, and also the folks at Sailmail for helping me figure out how to integrate with their system.
---
Most of the changes in this release are related to the communications work outined above.
One final improvement that may be worth noting, which applies to macOS only, is an improvement, for customers who are using Mac's that do not have trackpads. For a long time, you have been able to pan the map by holding down the command key before you click and drag. This works regardless of which tool is active. With this release, you can also change the zoom level of the map by holding down the option key. If you are using a mouse as you interact with the app, give it a try!