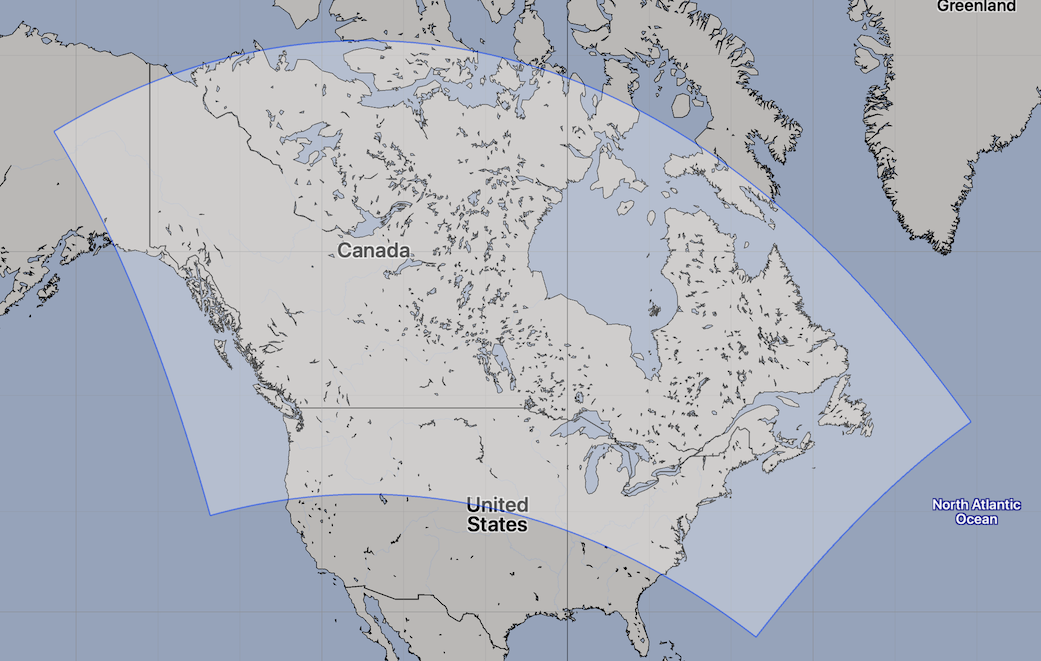 HRDPS - High Resolution Deterministic Prediction System
| | |
| --- | --- |
| Provider: | Environment Canada |
| Model scope: | Mainly Canada |
| Update frequency: | every 6 hours |
| Resolution: | 1.3nm, 2.5km |
| Model duration: | 29 forecasts starting at 0 hr, ending at 2 days |
| Parameters: | pressure, wind, wind gust, rain, cloud, temperature, vorticity, 250 mb, 500 mb |
| GRIB model date: | Mon Dec 11 00:00:00 2023 UTC |
| Download date: | Mon Dec 11 04:54:07 2023 UTC |
| Download delay: | 4hr 54min |
Note: the Download delay is the amount of time required for the GRIB model to compute its forecast and then for the LuckGrib cluster to download the data and make it available. The LuckGrib delay is generally less than 10 minutes, the remainder of the delay is the model compute time.
License
The Meteorological Service of Canada makes this GRIB2 format database available to private sector meteorologists, academics, and the general public. It contains data from analysis systems along with output from many of the Canadian Meteorological Centre's Numerical Weather Prediction (NWP) models. The data is free, under standard terms and conditions.
Description
The Environment Canada High Resolution Deterministic Prediction System is a regional model covering the majority of Canada and some of northern Continental US.
For many years, this model was published as an experiment in providing this new data to the public. In December of 2017, HRDPS was changed into the operational category. In early 2023 the GRIB data was changed to be provided in the rotated lat/lon projection.
With several NOAA models covering the contenential USA, and HRDPS covering almost all of Canada, we all now have public domain high resolution coverage for almost all of North America.
There are several HRDPS models available. The model supported in LuckGrib is the largest, continental version.
For more information on the model, see the official site.