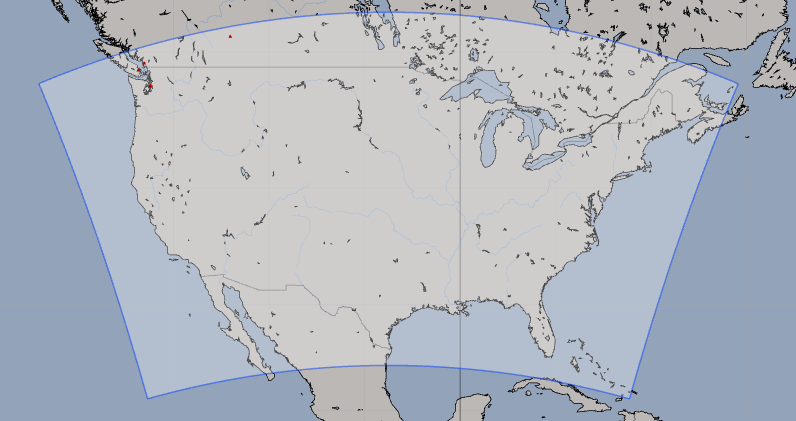 HRRR - Sub-Hourly Wind
| | |
| --- | --- |
| Provider: | National Centers for Environmental Prediction, NOAA (USA) |
| Model scope: | North America |
| Update frequency: | every hour |
| Resolution: | 1.6nm, 3.0km |
| Model duration: | 73 forecasts starting at 0 hr, ending at 18 hrs |
| Parameters: | wind, wind gust |
| GRIB model date: | Thu Sep 21 07:00:00 2023 UTC |
| Download date: | Thu Sep 21 08:30:40 2023 UTC |
| Download delay: | 1hr 30min |
Note: the Download delay is the amount of time required for the GRIB model to compute its forecast and then for the LuckGrib cluster to download the data and make it available. The LuckGrib delay is generally less than 10 minutes, the remainder of the delay is the model compute time.
Description
This Sub-Hourly version of HRRR offers surface wind parameters at a 15 minute interval. This model is intended for those who are interested in timing changes of wind velocity or direction. (Hello! Sailors! Here ya go!)
For more information, see the main HRRR page.