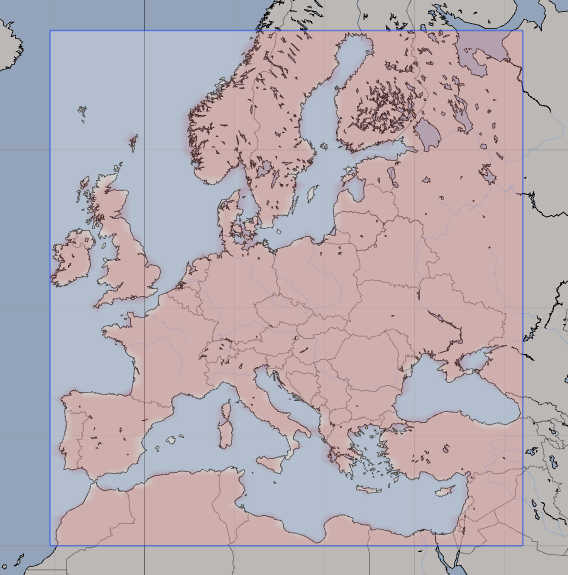 Europe Wave - DWD. Wind and Waves
| | |
| --- | --- |
| Provider: | Deutscher Wetterdienst, DWD, Germany |
| Model scope: | Europe |
| Update frequency: | every 12 hours |
| Resolution: | [0.1°, 6.0nm, 11.1km] x [3.0nm, 5.6km] |
| Model duration: | 22 forecasts starting at 0 hr, ending at 3 days 6 hrs |
| Parameters: | wind, wind wave, swell, swell/wave combined |
| GRIB model date: | Mon May 27 00:00:00 2019 UTC |
| Download date: | Mon May 27 04:30:39 2019 UTC |
| Download delay: | 4hr 30min |
Description
The DWD European Wave model is a higher resolution model, generating wave information, including wind waves and swell.
Ocean wave forecasts based on DWD-Model ICON

The numerical wave model represents an integral part of the operational weather prediction system. Therefore, wave forecasts directly depend on the forcing by analyzed and forecast 10m-winds of the atmospheric model ICON.

Internally, the wave model describes the local sea state as a 2-dimensional distribution of wave energy with respect to wave period and the direction of propagation. In the present version, a wave spectrum represents 36 directions und 30 wave periods from 1.5 to 24 seconds.