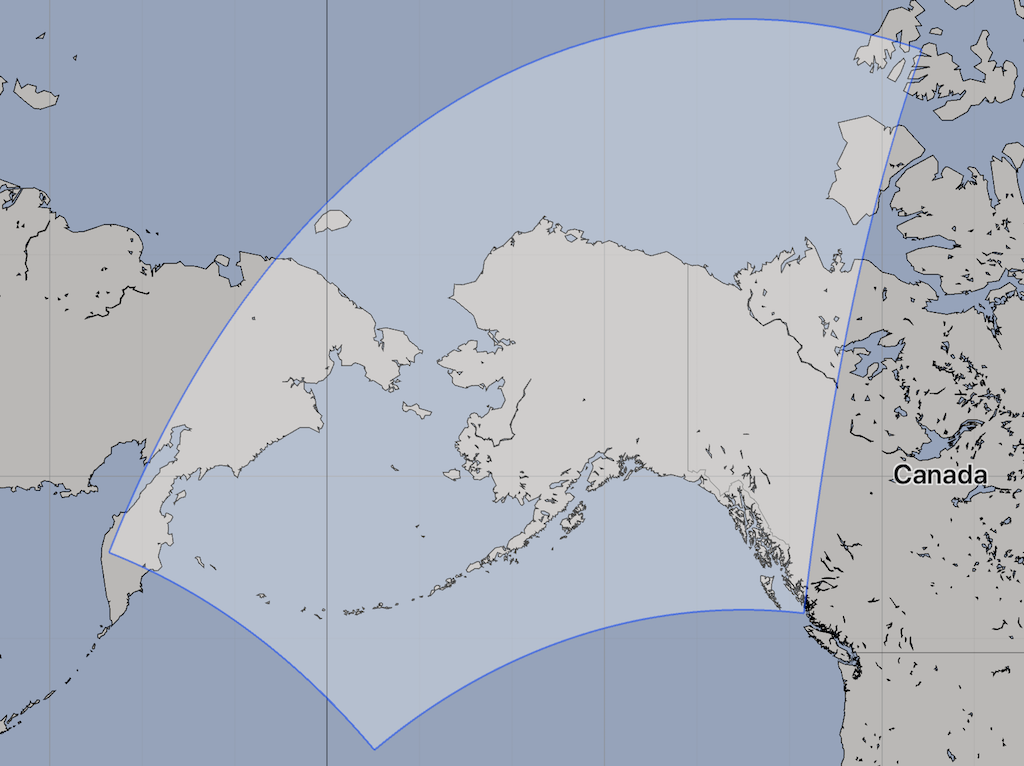 HRRR Alaska - High Resolution Rapid Refresh
| | |
| --- | --- |
| Provider: | National Centers for Environmental Prediction, NOAA (USA) |
| Model scope: | Alaska |
| Update frequency: | every 3 hours |
| Resolution: | 1.6nm, 3.0km |
| Model duration: | 19 forecasts starting at 0 hr, ending at 18 hrs |
| Parameters: | pressure, wind, wind gust, rain, cloud, temperature, humidity, simulated radar, visibility, 250 mb, 500 mb, 850 mb |
| GRIB model date: | Mon May 27 03:00:00 2019 UTC |
| Download date: | Mon May 27 04:08:32 2019 UTC |
| Download delay: | 1hr 08min |
Description
HRRR Alaska is a high resolution model offering short term forecasts updated every hour.
The following description has been taken directly from the official documentation
The HRRR is a NOAA real-time 3-km resolution, hourly updated, cloud-resolving, convection-allowing atmospheric model, initialized by 3km grids with 3km radar assimilation. Radar data is assimilated in the HRRR every 15 min over a 1-h period adding further detail to that provided by the hourly data assimilation from the 13km radar-enhanced Rapid Refresh
There is a short video available which describes the model further.
Storms: Note that this model is intended to be able to resolve storms. Storms can change rapidly, and as this model is both updated frequently (every 3 hours) and has a high resolution, it may be the best choice for watching storms develop and progress.