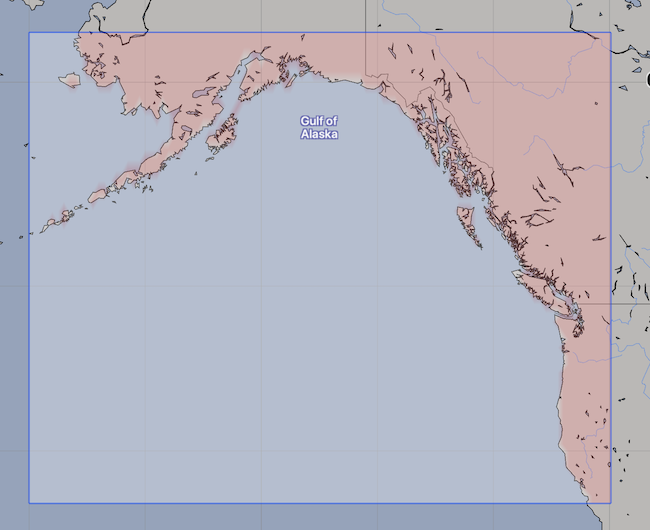 NCOM NE Pacific - Ocean Currents
| | |
| --- | --- |
| Provider: | Ocean Prediction Center (OPC), NOAA (USA) |
| Model scope: | NE Pacific |
| Update frequency: | every 24 hours |
| Resolution: | 2.0nm, 3.7km |
| Model duration: | 25 forecasts starting at 0 hr, ending at 4 days |
| Parameters: | current, water temperature |
| GRIB model date: | Sun Dec 10 00:00:00 2023 UTC |
| Download date: | Sun Dec 10 15:26:05 2023 UTC |
| Download delay: | 15hr 26min |
Note: the Download delay is the amount of time required for the GRIB model to compute its forecast and then for the LuckGrib cluster to download the data and make it available. The LuckGrib delay is generally less than 10 minutes, the remainder of the delay is the model compute time.
Description
NCOM (Navy Coastal Ocean Model) is a high resolution model, offering ocean current data at a 2nm resolution, every 24 hours.
The NE Pacific / Alaska version of this model is refreshed at around 15:30 UTC every day.
The Regional NCOM models have a resolution of 1/30 deg. (2 nm). The U.S. Navy Operational Global Ocean Model (NCOM), developed by the Naval Research Laboratory (Barron et al, 1&2) and maintained by the Naval Oceanographic Office, provides boundary conditions for the regional models. … The Navy Coupled Ocean Data Assimilation System (NCODA) provides the data assimilation for NCOM including SSH, SST, and in situ observations.
Inland waters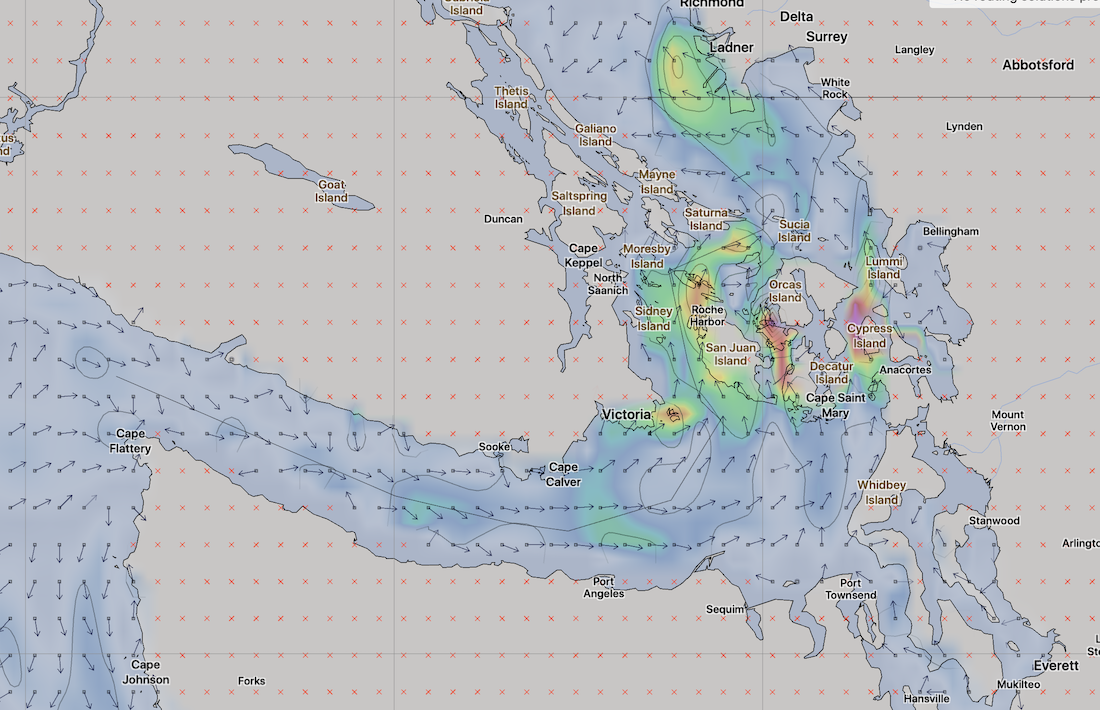 This model extends into the Pacific Northwest, which is unusual for these ocean current models. Initial indications are that this model is able to capture some of the tidal current streams. Note that the NCOM forecast data is available every three hours, and so it is likely to miss the timing of changes of direction and is unlikely to hit max/min current speeds. This model is not a replacement for careful examination of the official tide and current data.
However, this model may still be of interest to local sailors.
Additional information
For additional information, see: