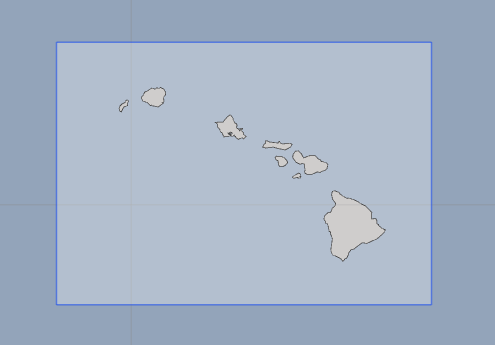 NDFD Hawaii (National Digital Forecast Database)
| | |
| --- | --- |
| Provider: | National Weather Service, NOAA (USA) |
| Model scope: | Hawaii |
| Update frequency: | every hour |
| Resolution: | 1.3nm, 2.5km |
| Model duration: | 29 forecasts starting at 0 hr, ending at 6 days |
| Parameters: | wind, wind gust, wind wave, other |
| GRIB model date: | Sun Oct 28 17:00:00 2018 UTC |
| Download date: | Sun Oct 28 17:14:06 2018 UTC |
| Download delay: | 0hr 14min |
Description
Note that this model is no longer available. Use NBM Hawaii instead.
Please read the NDFD Conus page for a description of the National Digital Forecast Database.
The Hawaii NDFD model differs from the Conus model in several ways, however the main point is that only the wind, wind gust, significant wave height and chance of rain parameters are available.
For additional information, see: